Perfect Sleep from month to month
Sleep well and don't worry about the strips.
We'll provide you new packs just before you run out.
Three-Pack Subscription
$49.97 $0.59 per night
3-pack of SomniFix will ship out today You'll receive 84 mouth strips (three month supply) Pause or cancel anytime online
We'll send you a reminder email three days before your next subscription is processed
Free shipping
Three-Pack
$56.97 $0.66 per night
3-pack of SomniFix will shop out today You'll receive 84 mouth strips (three month supply) Billed and shipped once
Free shipping
What customers say
" These are great for keeping your mouth from falling open while you sleep, which also helps with CPAP breathing. Also these strips use a completely non- irritating adhesive."
"I am a CPAP user. I have been using it for 50 nights and could not believe how easy it was to get used to. The adherence of the product is amazing. And I have a mustache!"
"I sleep with a CPAP and my wife always complains about my mouth popping open, even with the torture device called a chin strap. But SomniFix has solved that for me!"
SomniFix Strips are non-invasive sleep aids that curb
mouth breathing
Unlike chin strpas, SomniFix Strips gently adhere to your lips and allow for natural jaw movement while keeping the
lips closed, so no more mouth breathing.




Sleep soundly & wake up refreshed
We help you to rise and shine with a full energy tank and a clear head. Mental clarity, positive mood, productive work days - it's amazing what a good night of sleep will do for you!
Bring peace back to your bedroom
Not only will addressing your snoring issues give you the restful night's sleep that you deserve your partner will benefit from uninterrupted night's sleep too - and thank you for it.
No more morning cotton mouth
Cottonmouth, bad breath, sore throat, or nasal congestion is not the best way to start your day. We provide instant relief from symptoms of mouth breathing
SomniFix Mouth Strips optimize sleep patterns by promoting nasal breathing and silencing snoring. One night with us is all it takes to get the restful sleep you've always dreamed of.
"If you're breathing through your mouth while you sleep at night, it's a big deal. Not only does it reduce the quality of your sleep, but it disrupts the balance of your oral microbiome and makes you more prone to tooth decay. When your body is trained to breathe through your nose, the results are astounding!"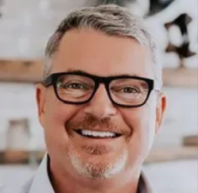 MARK BURHENNE, DDS
Family & Sleep Medicine Dentist, Creator of AskTheDentist.com